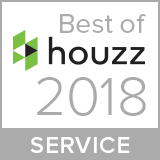 Experience Custom-Designed Wood Doors,
Cabinets and Millwork by River City Woodworks
River City Woodworks, based in Fernie, BC, builds handcrafted custom doors, kitchens, cabinetry and architectural millwork for homes throughout Canada such as Calgary, Kelowna, Regina, Vancouver and beyond as well as the Pacific Northwest United States. They have a first class reputation for providing quality work by skilled craftsman who take tremendous pride in their products and who are motivated by the pursuit of excellence in their craft.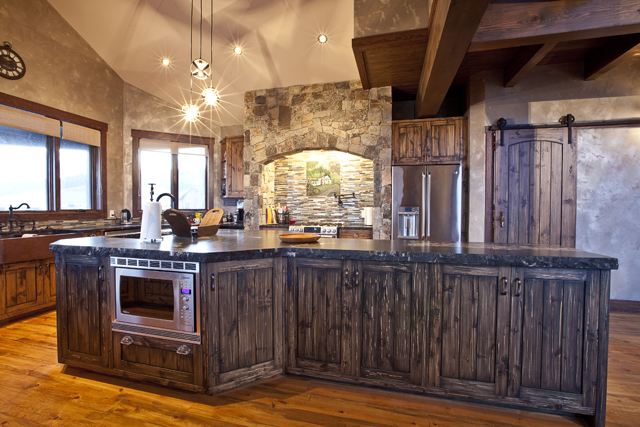 A Reputation for Focusing on Customers' Priorities and Needs
They have developed relationships with home builders, interior designers, architects and homeowners over the course of their 25 years in the business. Together with these partners, they have skillfully created custom products for beautiful homes while satisfying demanding standards and client deadlines.
The team at River City Woodworks knows the pros and cons of each type of wood, its best application, use as well as appropriate finishes and much more. You can feel confident that you are in great hands.
Traditionally Crafted Doors
Although the cabinetry and architectural woodwork that River City Woodworks builds is beyond beautiful, their doors are another aspect of the company's skill set. Skill, precision and dedication to the craft is paramount in importance. We build our exterior doors with engineered stiles and rails. The laminated veneer lumber cores on these components are a superior approach to simply using lumber which can warp, split or twist over time. They have been lab tested and certified to meet the North American Fenestration Standard (NAFS) for solid wood doors allowing them to comply with building codes across Canada and the US.
Every exterior and interior door is completely unique and a reflection of their clients' vision, and of River City Woodworks dedication to crafting beautiful, functional products designed to last for years.
Words from our clients…
"The quality of the work done by River City is second to none! It was a pleasure working with Matthew and the entire crew. We love our kitchen and the get compliments on our doors and baseboards from everyone that visits our new home."
                                                                 ——————————————————-
"Working with River City Woodworks was a great experience from designing to delivery. They went out of there way to get me the front door when I really needed it to be installed. Willard was so kind to tour my clients through the shop and show them how they build and assemble front doors after hours. Great company and look forward to using them on the next project."
                                                                 ——————————————————-
"I hired River City Woodworks to build some custom beds for my hotel. I ordered 37 queen size bed frames. There customer service was great from the beginning designing phase to final installation. The quality of the bed is superb and above my expectations. I'm super happy with my whole experience with River City and would highly recommend them."
                                                                  ——————————————————-
"The entire River City group was awesome to deal with from start to finish. Their vision, craftsmanship and attention to detail were second to none. We are very pleased with the finished product. Well done!"