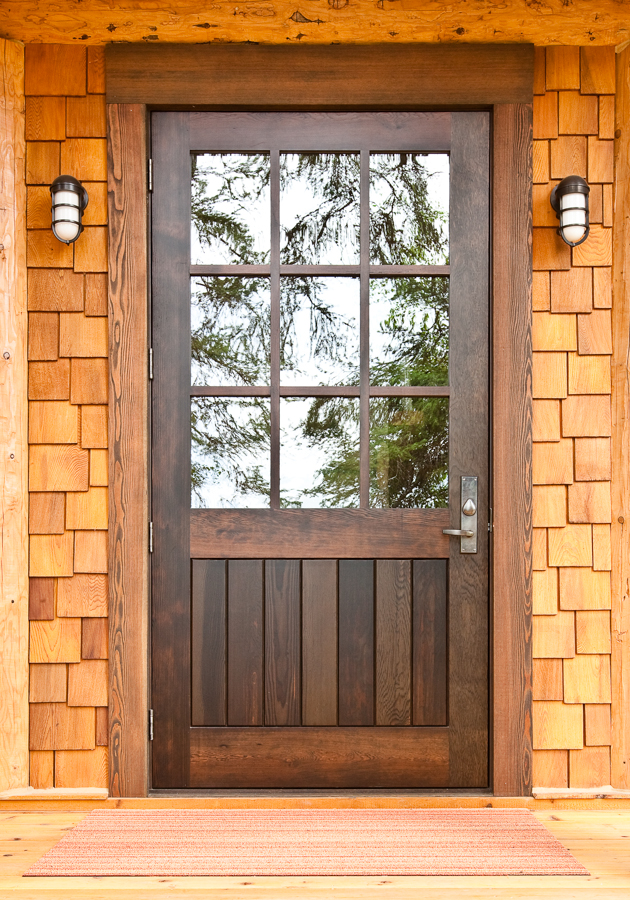 Beautiful Functional Lasting Doors
At River City, you can feel confident that you are in good hands. Our team of highly skilled craftsman work hard to ensure every solid wood door we produce is of lasting value. All of our doors come with a two year warranty, roughly twice the industry standard, to further ensure your peace of mind.
We build doors using the traditional frame and panel construction which meet Architectural Woodwork standards for solid wood doors. We can also provide any flat or flush door with veneered surfaces that are desirable and popular in modern home design.
Panels can be wood or glass or other materials to accommodate design. We can incorporate many types of standard or obscure glass in the tempered, sealed units we use in our exterior doors, including leaded or art glass.
We can source and use any wood you choose, including reclaimed. Keep in mind exposure to sun and stormy weather dictates, to some degree, the type of wood, style and finish of your exterior door. All exterior doors will benefit from having protection from the elements like rain and direct sun.
Every exterior and interior River City Woodworks door is completely unique, a reflection of our clients' vision and of our dedication to crafting beautiful, functional products designed to last for years. Call us now to explore how our exterior and interior doors will help you realize your vision
Door Styles

There are a multitude of door designs and styles which are applicable to both interior and exterior doors. You may choose one of the many configurations we have for your interior or exterior door, or you can pick elements from one style, and incorporate them into another one to create your own custom piece. Alternatively, you can craft something of your own free design and we will make it a reality. Our team can walk you through how the details all come together to create the door that will be perfect for the home you are trying to create.